assistant_photo
Contact Us: +39 0141 853603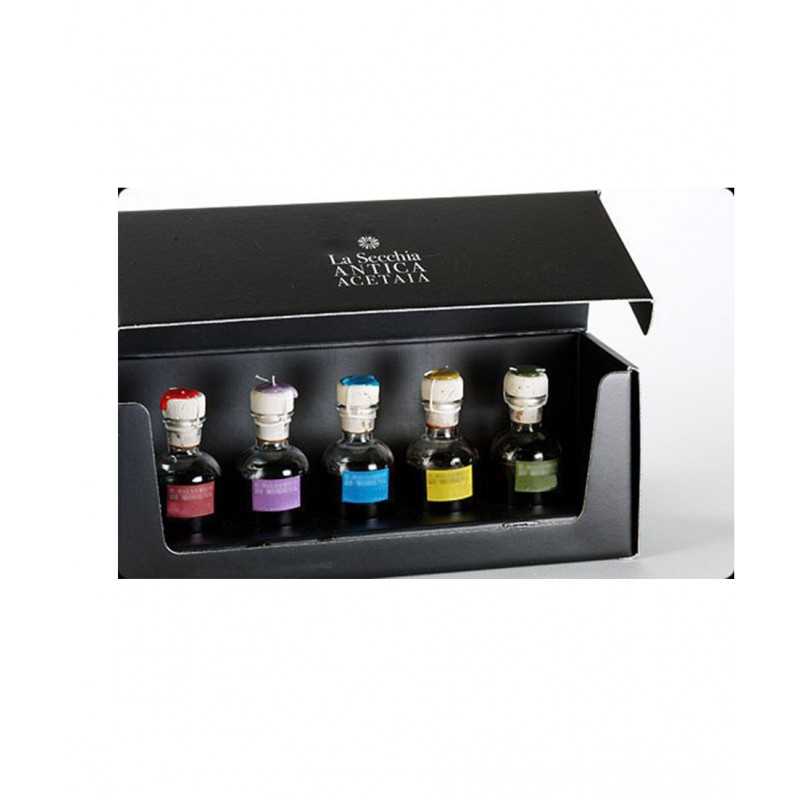 
Last items in stock
Aceto Balsamico Tradizionale di Modena D.O.P. Extra Vecchio, con invecchiamento minimo di 25 anni. Straordinariamente elegante e complesso. Ideale per formaggi invecchiati, gelato artigianale, creme brulèe, o anche un cucchiaino come digestivo.

Ottenuto dal lunghissimo invecchiamento di Mosto cotto di uve Lambrusco Grasparossa, Trebbiano Montanaro e Trebbiano di Spagna.

Aceto Balsamico Tradizionale di Modena D.O.P. "CHEMICAL FREE" ottenuto SENZA: Caramello, Coloranti, Gomma Arabica, Sostanze Aromatizzanti Artificiali, Solfiti Aggiunti.

Bottiglia da 100 ml con astuccio e tappo dosatore in sughero e vetro soffiato. Invecchiamento minimo di 25 anni.
Secure Payments

Pay with Credit Card, Bank transfer

Delivery policy

Orders are shipped within 3-4 working days by express courier and tracked shipping.

Customer service

Contact us by email info@il-quadrifogliostore.it or call us +39 0141 853603
Questo antico e nobile condimento è ottenuto dal mosto di uve autoctone, cotto a fuoco diretto e invecchiato in botticelle di legni pregiati. L'Affinato, con almeno 12 anni di invecchiamento è in confezione nera; l'Extra vecchio, con almeno 25 anni di invecchiamento, in confezione oro.